This month we prioritized product stability and usability improvements to ensure Indy continues to run like a well-oiled machine.
'Save changes' feature for sent invoices and proposals
We've made it easier for you to edit your sent invoices and proposals. After editing your document, simply click the 'Save & update' button to publish these changes. This will automatically update the document for your client so gone are the days of needing to resend the document (or marking it as sent via a shareable link). 🎉
Vertical Tabs on Builders Pages
You might've noticed that some things have shifted in the builder pages. Don't worry, it's all there in the right vertical tabs. This comes in preparation for some new features in the pipeline. 😉

Getting Started Video Tutorials
For those new to Indy, or those looking for more education on our tools, we've added some helpful video tutorials to get you up and running. You can find these on your
Launchpad
.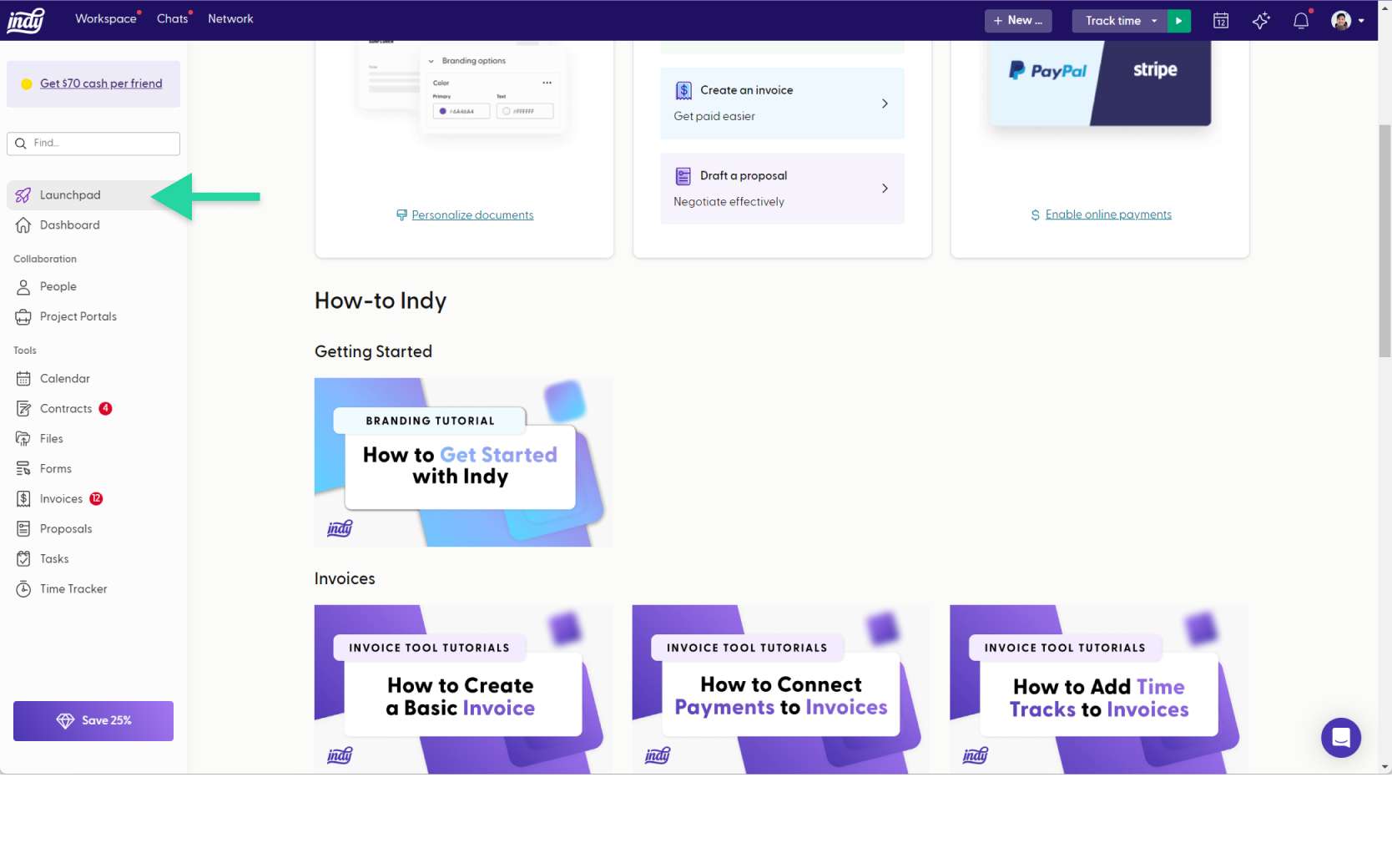 And some bugs that were squashed
Invoice Widgets:

Invoice widgets were fixed so they properly display your billing data based on your filters and due dates.

Zapier:

Fixed a bug where Zapier Invoice and Proposal zaps weren't properly pulling a client's address

Files:

Fixed an issue with dragging and dropping uploads going into the root folder - they now are uploaded in the right nested folder

Expired Proposals:

You can now edit expired proposals, make changes, and then resend them to your leads.