Review & Approve came to Files
back in June
, giving you a new way to send your work files to your clients, upload revisions, and get formal approval.
Today, we're introducing another feature to the mix: Hotspots.
Hotspots allow you, your clients, and collaborators to comment on specific areas of the file to make it obvious what each comment is referring to. You can still leave general comments without hotspots.
There are two ways to leave a hotspot comment:
1. From the toolbar at the bottom of the preview area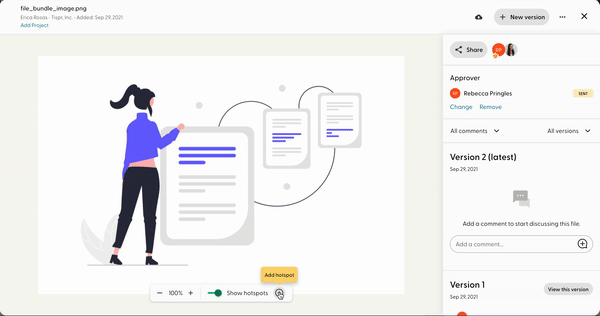 2. From the comment field in the sidebar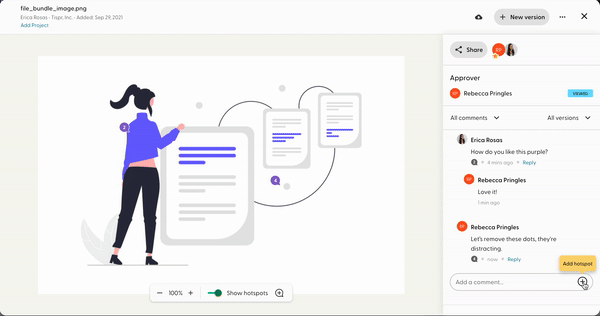 Lastly, the hotspot number is indicated with its corresponding comment in the sidebar, which makes it easy to identify each. Hovering over the comment will bring focus to its hotspot in the preview area.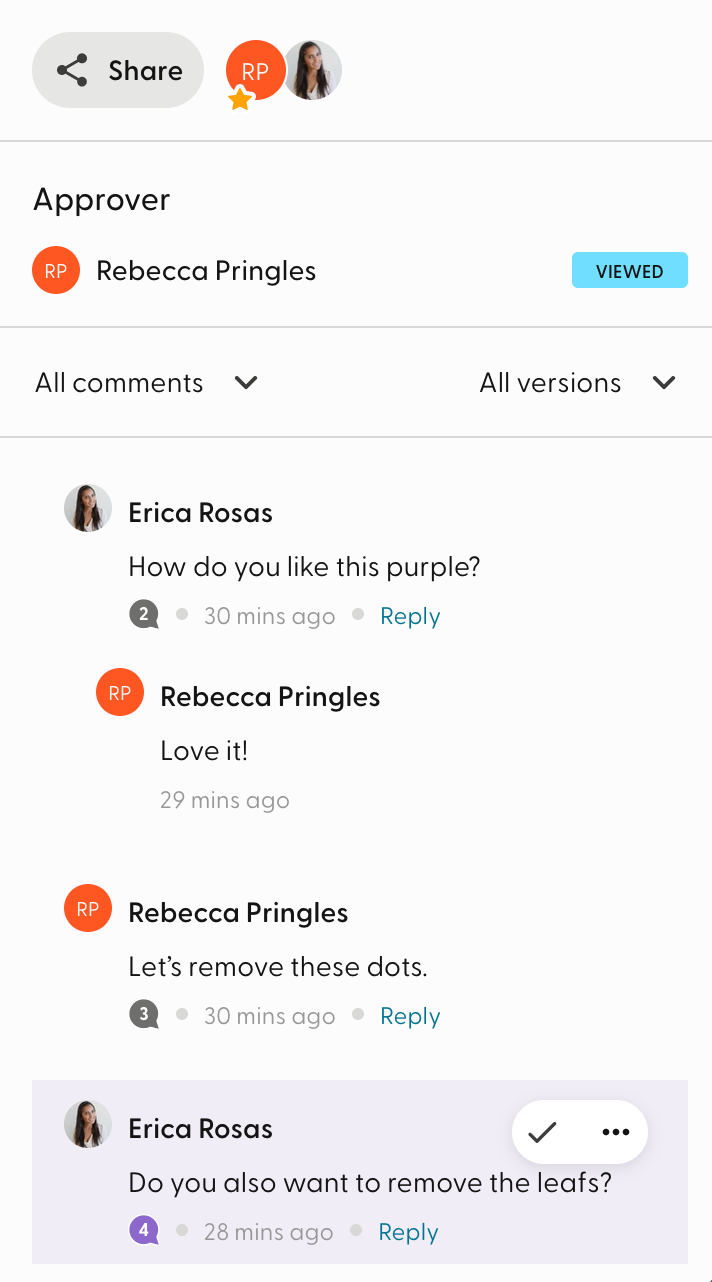 ---
We want to continue improving hotspots, so please share your thoughts by
leaving feedback
!